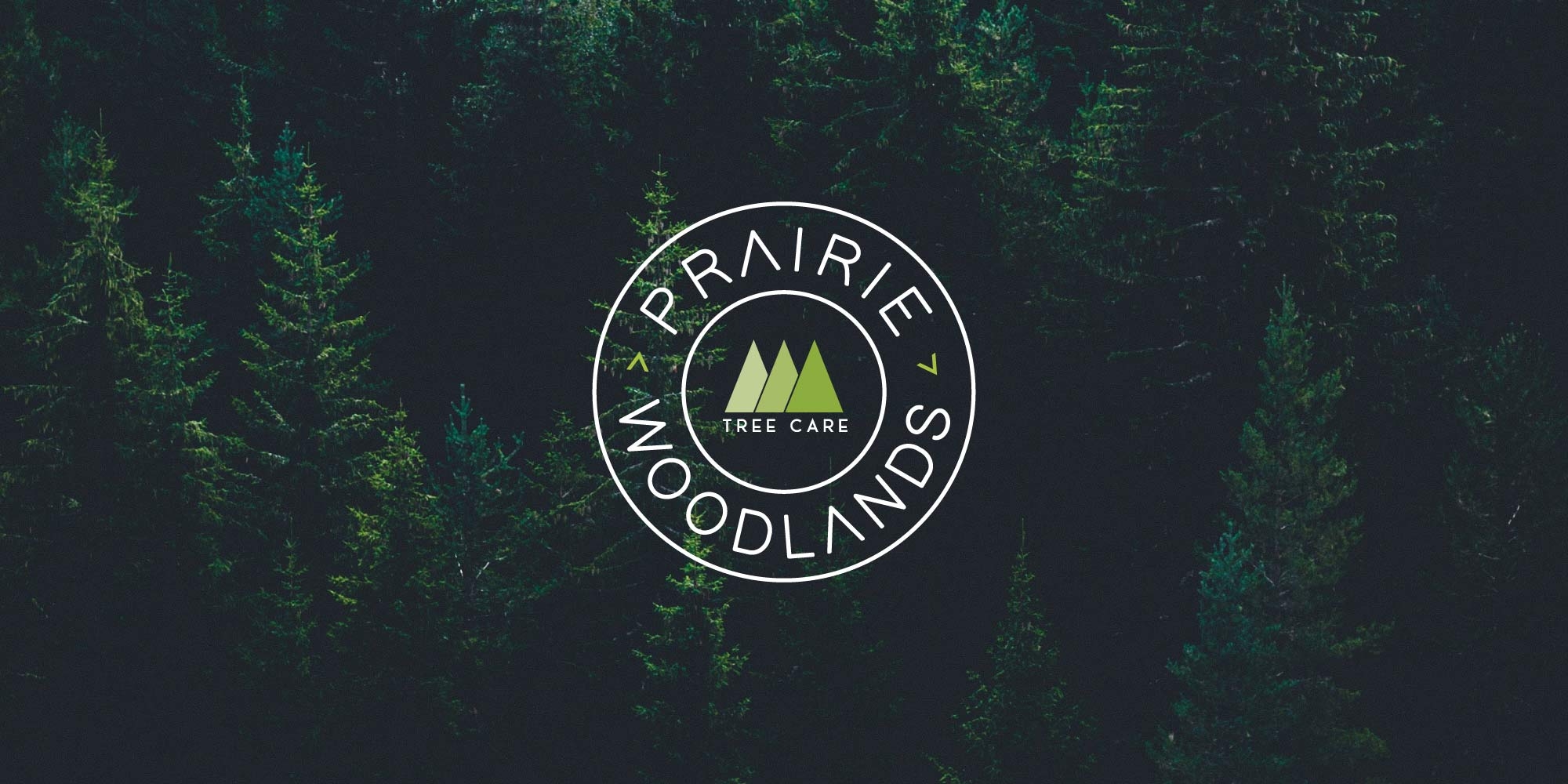 Prairie Woodlands Tree Care - Logo
Logo Design, Brand Identity, Brand Development & Guidelines, Promotional Materials, Social Media Graphics
Some branding work feels close to your heart and thereby that much easier to create. Graham and Seth were already clients of ours, and we have used them for our backyard tree-scaping projects, so updating their logo to something more modern and memorable was a natural next step.
They loved the idea of it being badge like, circular and super clean. The most simplified version of trees possible in a variety of use cases is what they were looking for with application on vehicles, hats, t-shirts, swag and signage. Having alternate versions of the logo are also important for more extended uses.
This was a great case where we had the website developed years previous and getting to integrate the new logo with the site showed a unified version of the passion they guys have for trees and how they can help feel more at peace and surrounded by the forests we love having near to us.