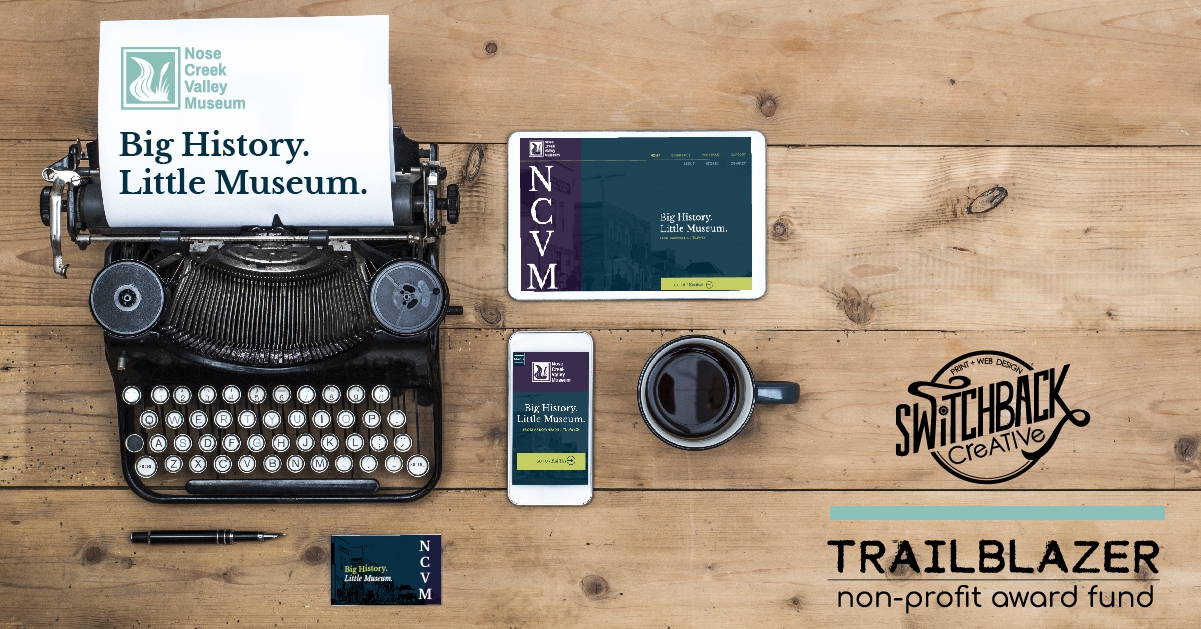 Nose Creek Valley Museum - Website
Brand Identity, Brand Development & Guidelines, Advertising, Website Design/Development, Marketing Messaging, Social Media Graphics, Social Media Advertisin
Nose Creek Valley Museum has a great location perched on a little hill at the entrance to a popular park where there are activities held throughout the year. The building is nondescript but has a LAV III tank and a CP Rail train caboose parked out front.
This very small team of volunteers and two curators have been running the museum for 20+ years. When you walk in and see the cougar in the lobby and peek behind the front desk you see there is a lot more than first meets the eye.
As all non-profits know it can be so hard to align your vision for your organization externally all at once. You have to do things in pieces and sometimes it takes a long time before they come together. We designed the TrailBlazer Non-Profit Fund for just this reason. To make it possible to do a large piece of work all at once helping to align vision and expedite execution.
NCVM really needed a website that would show what their vision is before people came to visit. To draw people in, to capture their imaginations compel them to make the time to visit or suggest it to schools, friends and groups.
In the end this project didn't just finish with launch of the website. We continued on with doing a mini-rebrand for the museum along with updated signage. To go with the modern flair for we designed an instagram photo wall for the museum along with passport books and sticker badges to go with each exhibit. This will give the museum team the chance to change the type of experience people have at the museum.