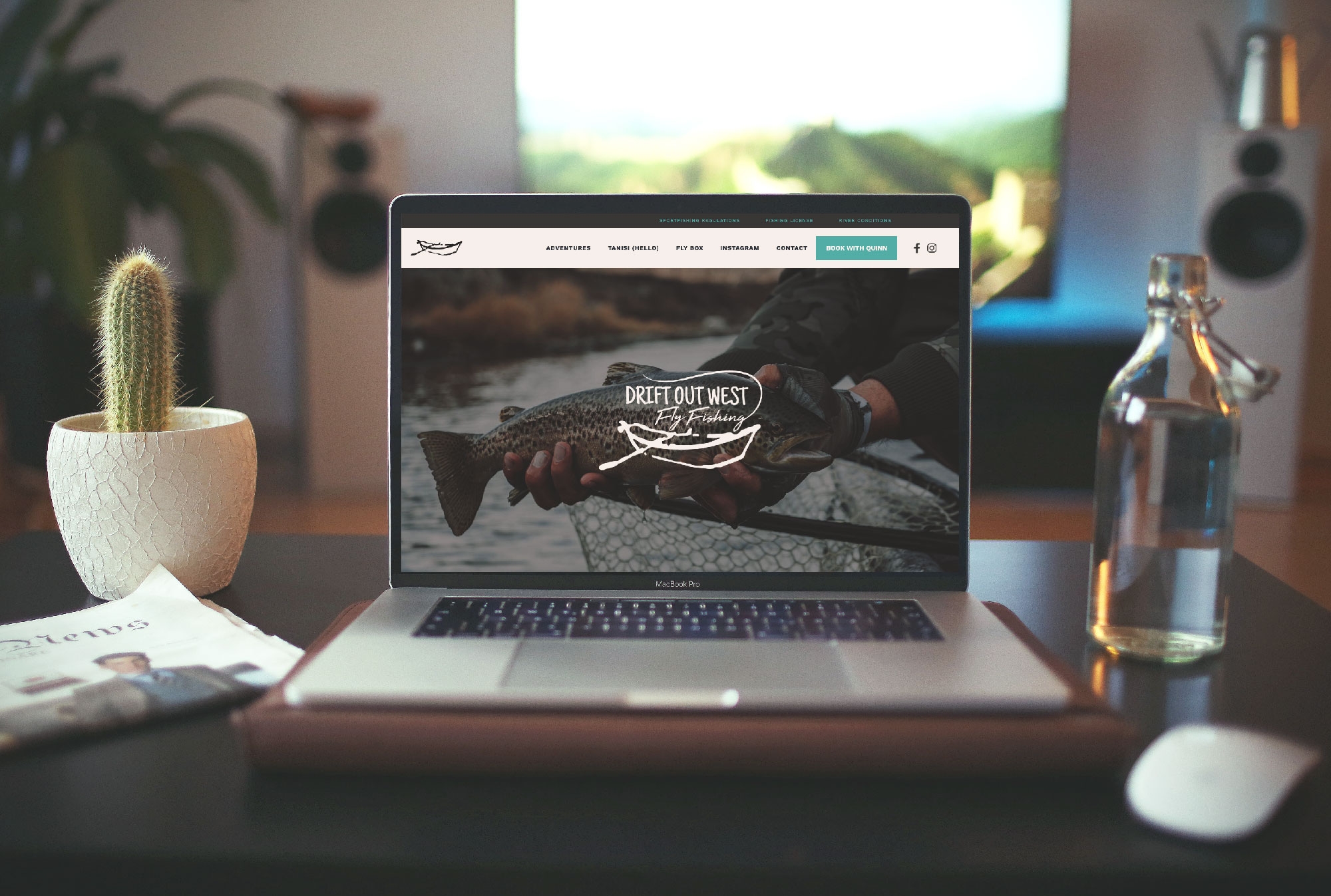 Drift Out West Fly Fishing - Website
Logo Design, Promotional Materials, Website Design/Development, Ecommerce Website
Quinn is the owner and guide for Drift Out West Fly Fishing. He has so much experience when it comes to his craft. He's passionate about taking people into his world of fly fishing, teaching them and giving them an adventure to remember. When they approached us none of us knew much about the sport, combined meditative experience.
We were lucky enough to spend a day with Quinn on the Bow River in September and it was eye opening and really enjoyable to see how much someone who is passionate about their craft can impart wisdom and a great time on others.
When we were planning and creating his website we knew it needed to be friendly. approachable and have the majestic feel that washes over you when you are on the river. Fun elements and custom photography were key to the overall impression. This niche past time has a dedicated following and Quinn's ability to teach and put you at ease is one of his key assets.
This Gatsby, ReactJS built website means it's super fast for clients, great for SEO and for those curious, while still being simple in approach and functionality. Have a look through the full experience on the website. Have you ever considered a guided fly fishing trip? After seeing this you will want to book one for sure.