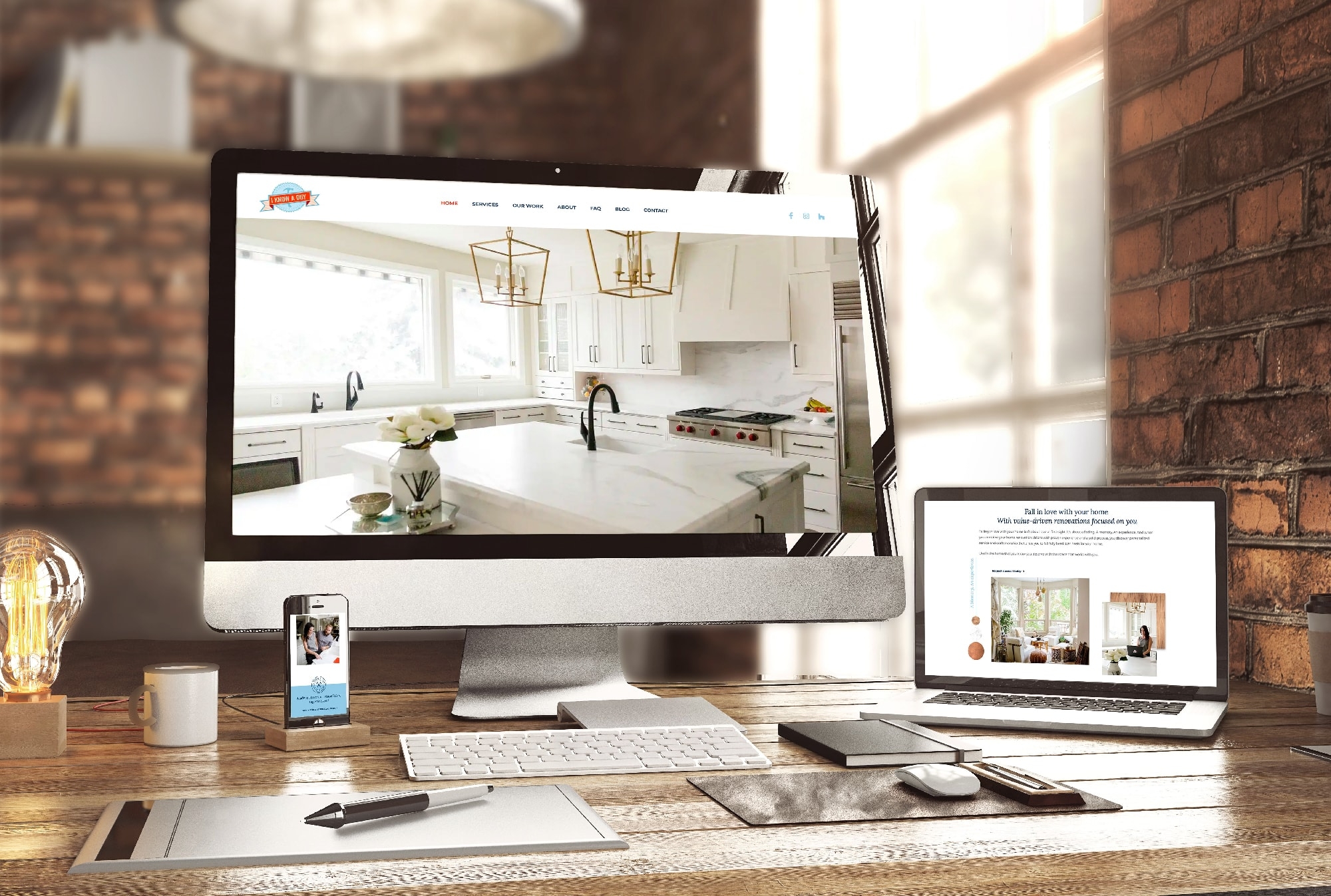 I Know A Guy Renovations - Website
Brand Development & Guidelines, Website Design/Development
I Know a Guy Renovations is an established Calgary, full service renovations company. They have been building beautiful things for a long time; getting to help bring their latest iteration of who they are to life, was such a blast. Who doesn't love digging into beautiful homes, processes and experiences of people making their home everything they dreamed it would be. Especially for us (Suzy and Trevor) who recently bought an older, Cape Cod that we love, but needs a lot of renovation love.
For this website some particular design aesthetics needed to come through, around qualities like clean, organized, modern, curated, welcoming, playful and sophisticated. Christy and Jesse have a wonderful combination of playful personality but a serious business, so the website needed to have both perspectives.
With professionally written content by the talented Write Harle, a copywriter we work with often, made the pre-established flow and their existing relationship easy to implement. We helped art direct a custom photoshoot with lifestyle photographer Kate Daniel Photography For I Know a Guy to share their personality, family and client's work in a way that would seamlessly bring the website together visually.
Including ideas pulled from an Interior Design styleguide, elements like circles of texture, pattern and plenty of photos helped create the feel we were going for. As we have mentioned before, with all of our latest websites we created this site with GATSBY, REACTJS, so that the client has the benefit of a blazing fast website, incredible SEO ratings, instant loading speeds and an experience for users that feels like they can see and view exactly what they want, when they want.
The work section of the site is the highlight for a lot of viewers and businesses alike. It's what people check out to see if they like the style and vibe of a company. Explaining the renovations planning process is super important too, so we built in many levels of information for those digging for details and not cluttering the design for those who weren't.
Our job is to ensure that we are executing on your dreams. We hope that the overall feel and appeal of this site is warm, welcoming and sophisticated. This approachable company knows its stuff when it comes to renovation planning and execution and they want to help you with your next big home renovation and revolution.
They were a dream to work with in all aspects and are just really awesome people.