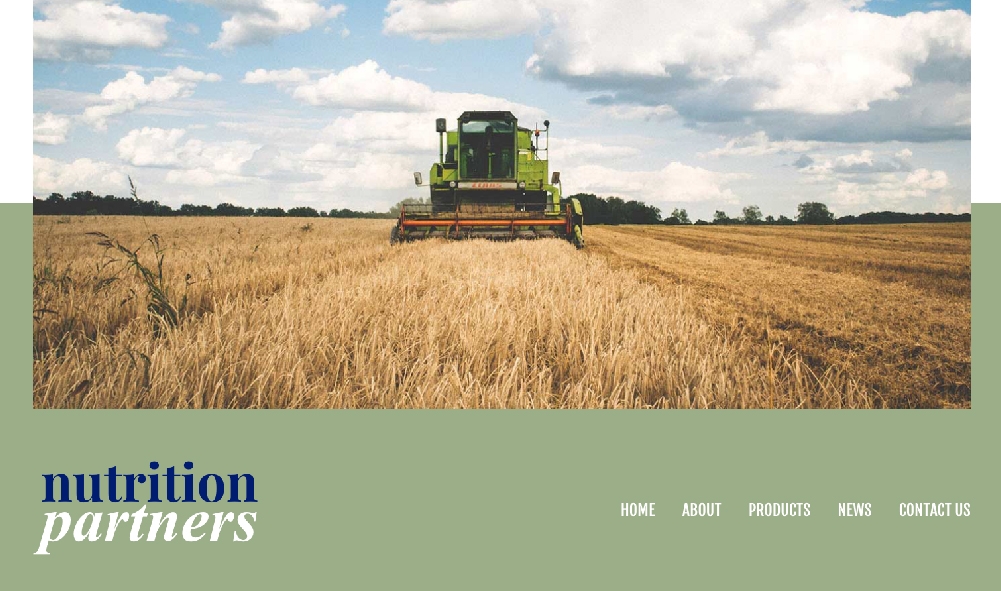 Nutrition Partners - Website
Website Design/Development, Animation Graphics
This newly launched, bilingual website is full of the farm life and particular approach that Nutrition Partners takes with it's clients.  Nutrition Partners is about improving a farm's profitability and quality of feed for livestock and animals in Canada. It's about so much more than livestock production through leading-edge technology, expertise, and management they are about creating progress for the farm.
This highly knowledgeable team is passionate about what they do and the website needed to reflect that cleanly, while demonstrating their full process. Parts of it were built using React to achieve the desired effect of the interactive elements and component based sections like the Key Stats. Switching from English to French based on location was also created with React.
Knowing where your food comes from is important, the saying 'you are what you eat' is also true, but knowing what your food eats is the ultimate understanding in process and food chain management.