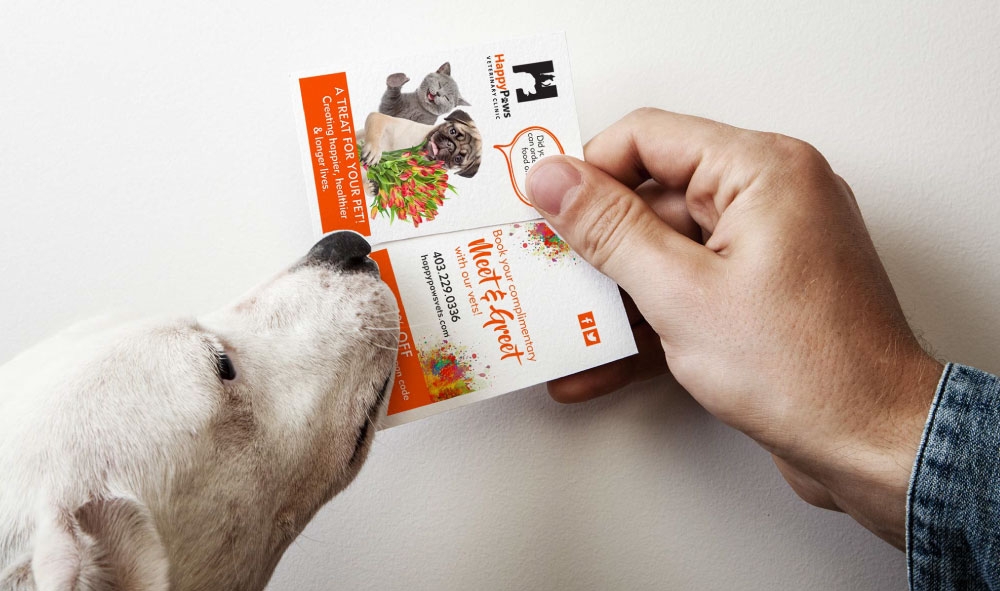 Happy Paws Veterinary Clinic - Advertising
Brand Development & Guidelines, Advertising, Promotional Materials, Marketing Plan, Social Media Plan, Editorial Calendar, Marketing Messaging, Social Media Graphics, Social Media Advertising, Event Promotion
For those of you that don't know Switchback's PR Officer, Blue, is a dog (don't tell her that). So it was extremely fortunate for us to start working with Happy Paws Veterinary Clinic. We are firm believers that in the heart of a business success, is great marketing. Some clients like Happy Paws just make it more fun, than work.
With Vets that clearly have a passion for what they do, and do it well, combined the great marketing, in the few short years they have been in business, they have been rated one of the top 3 Veterinary Clinics in Airdrie. They have also won the 2017 Airdrie Business Award for Environmental Stewardship, because they also care about the planet.
Marketing is the most effective way to communicate your businesses value. It's a fundamental service that ensures the growth of your company. It also works best when you have clients that have built their company on a solid foundation of great customer service and passion for what they do.