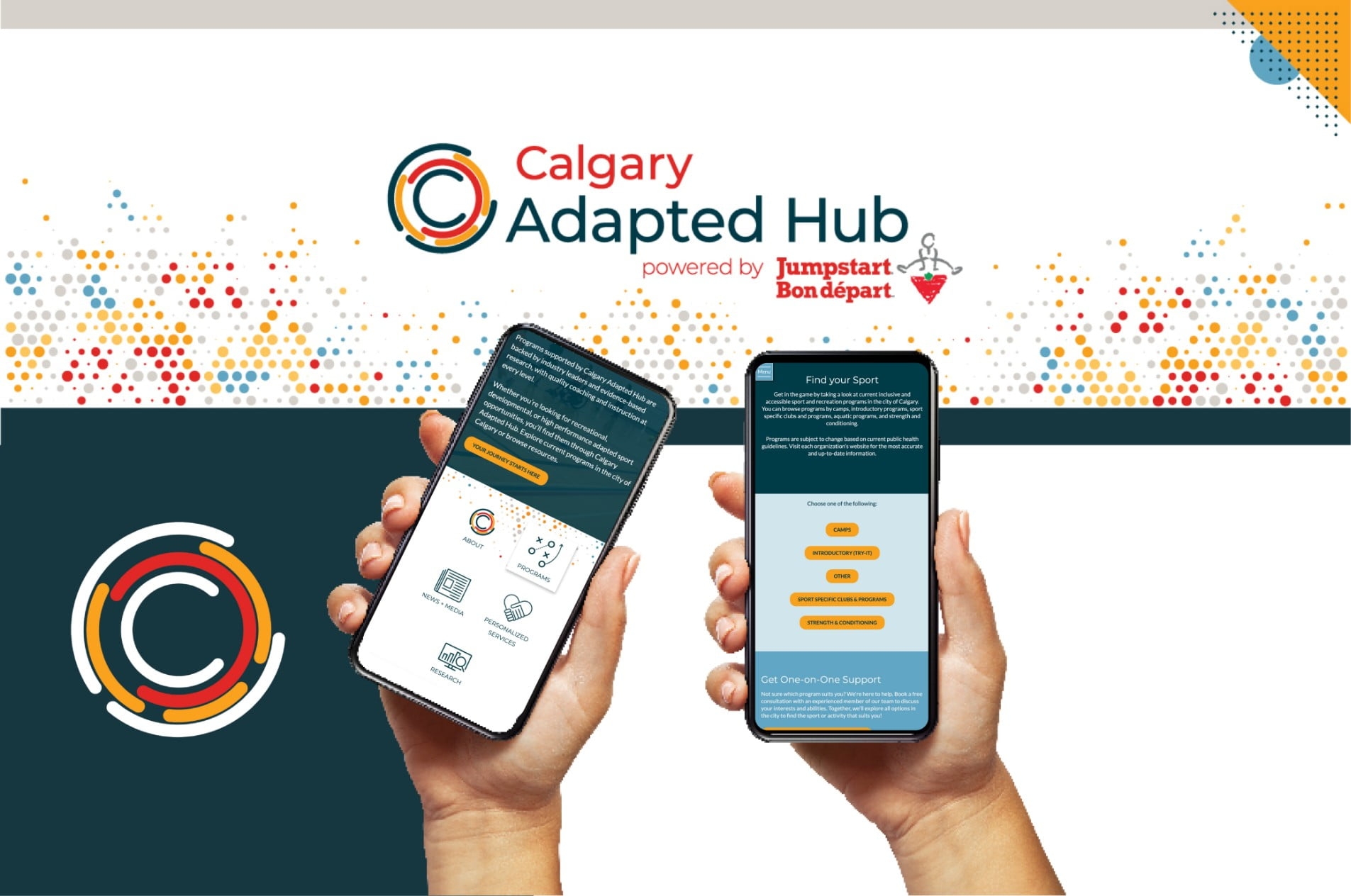 Calgary Adapted Hub - Branding
Logo Design, Brand Identity, Brand Development & Guidelines, Advertising, Marketing Messaging, Social Media Graphics, Event Promotion
How is this for a non-profit's logo rational and brand story… "Creating a hub of information and resources to help children, youth, and families living with disabilities –and the organizations that serve them–learn and grow. The circles represent the seven partners and while no circle is complete on it's own, there are no gaps in the whole– the hub is stronger together, overlapping yet open to each other."
"Our goal is to create better pathways to participation in sport and recreation for children, youth and families living with disabilities that are physical, intellectual, sensory, developmental, or otherwise. People are at the core and the partnerships forged within are part of the connection."
We are honoured to be working with the amazing team at Calgary Adapted Hub powered by Jumpstart, to create their complete brand and voice development. This collaborative visual and written project meant that we were able to work with Scribe National again for the written brand story. Our team stretched our creative muscles thinking about sport and all the places this Hub can go, making the brand accessible along the way.
With a complete branding of this size it needs to include everything from brand story, tone and personality, colour pallets, inspiration images, additional graphic elements, social media templates, basic marketing materials, logo usage, key messaging, brand statements, editorial style guidelines and accessibility guidelines. Ensuring that brand guidelines are thought through in-full means that you are setting the foundation for the organization from all angles. Teams can ensure there is alignment with the messaging and the visual appeal.
The next phase of this project is to create a highly functional and accessible website for users to discover programs and services offered by the amazing partners that are part of the Calgary Adapted Hub. Making a resource for families and youth to find better pathways to participation in sport and recreation that are living with disabilities that are physical, intellectual, sensory, developmental, or otherwise– is a gift to our team being part of it, and to the citizens of our city.