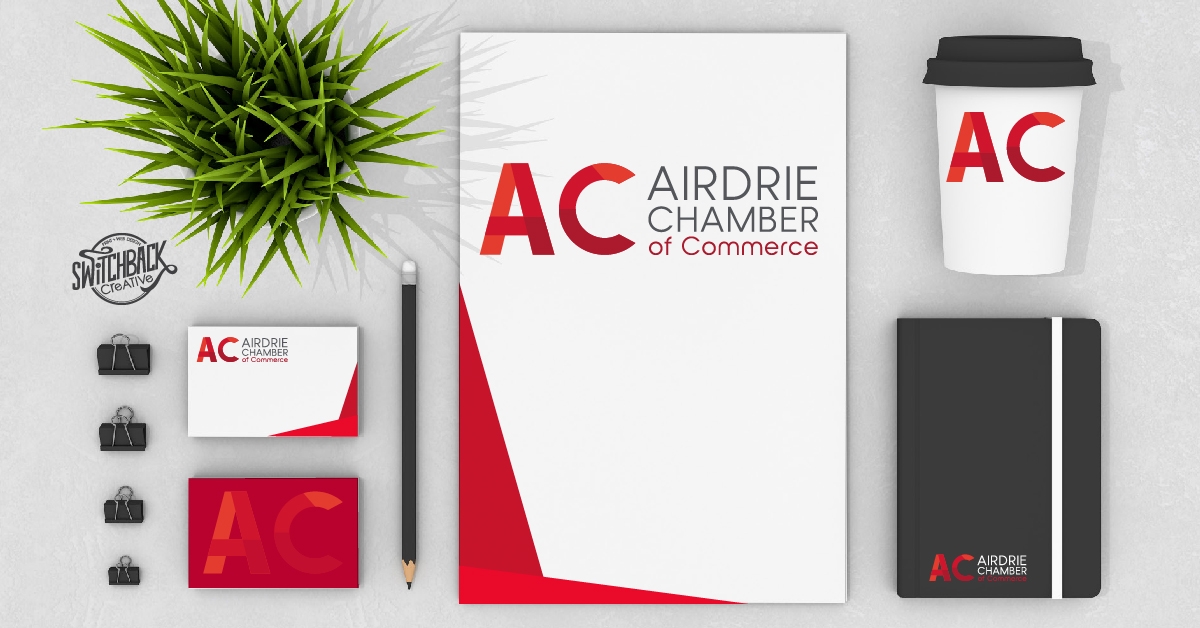 Airdrie Chamber of Commerce - Branding + Logo
Brand Identity, Brand Development & Guidelines, Promotional Materials, Marketing Messaging, Social Media Graphics, Event Promotion, Speaking & Team Training
The Airdrie Chamber of Commerce was integral to helping our business kick-off in a new city, with new people. Other than living here, we didn't have many connections in the business community. So showing up and putting ourselves out there to meet new people, make connections, share resources and our services with others is what helped put us on the right path from the start.
We were thrilled to be selected as the recipient of this RFP rebranding project last year, then getting to work closely with the board and sub-committee to develop the brand was great. It's important to set the stage with a new visual cue and back it up with tone, messaging and action so that people understand how you are going to approach things.
THE CHAMBER MEMBERS, ARE THE HERO OF THIS STORY.  It's about the members they serve, not about the organization itself. They need to prove to them that they understand your pain and that they are here to help! That is the job of any good brand.
Where business owners can take action through connection and turn it into impactful business building.
Rebranding was not just about the logo, it's about a full shift on how they are perceived, the story they tell, who they target and how they sound as a brand. It needs to be a reframe, revitalize, refocus, revolution of the Airdrie Chamber of Commerce.
Creating a tagline, mantra, elevator pitch, marketing statement and key messaging was all part of the process as well.
Telling their story went something like this:
Business owners face challenges every day, growing their customer base is always on their mind and it can be overwhelming.
The Airdrie Chamber of Commerce exists to create a vibrant space, where worthwhile connections are created, and purposeful action is taken to grow your business.
This means that Airdrie entrepreneurs can take action through connection, and turn it into impactful business building.
In the end you have a complete thought. Your team knows how to look, sound, speak and see. Everyone is then pushing in the right direction. Everyone is aligned and targeting the right people in the right places to grow the organization. We are proud to be a part of this new chapter for the Airdrie Chamber.