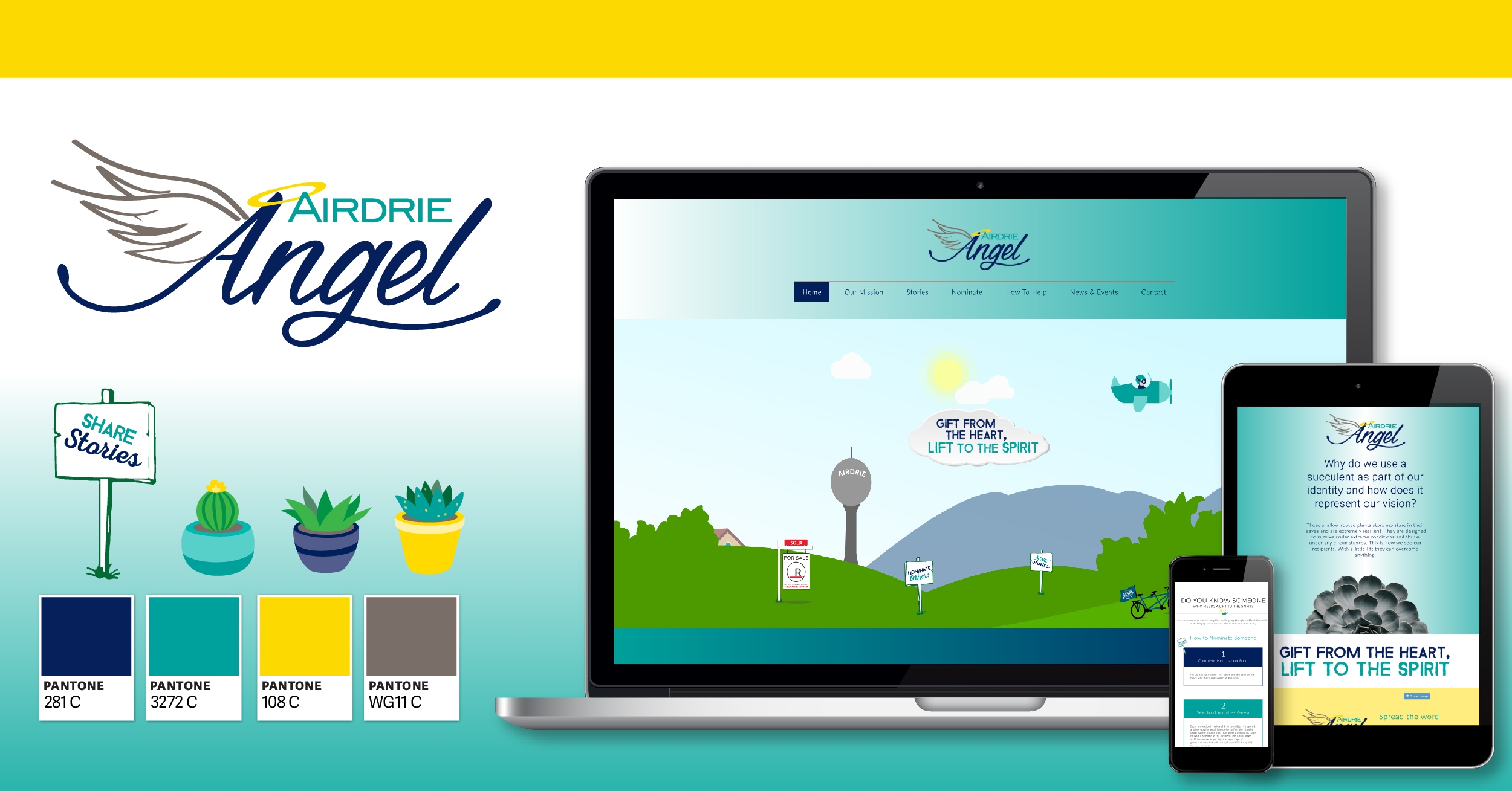 Airdrie Angel Refresh - Website - Branding - Advertising - Graphic Design
Logo Design, Brand Identity, Brand Development & Guidelines, Advertising, Promotional Materials, Website Design/Development, Animation Graphics, Social Media Plan, Social Media Graphics, Social Media Advertising
We have been working with The Carre Group as their partner for the Airdrie Angel program for more than 4 years now and after the first version of the website we created for them it was time to do a new one.
The program has expanded and now does 2 stories and month, has a number of ongoing community partnerships with companies like Abe's Modern Diner, Oranj Fitness, and Hayloft Restaurant. We are just about to hit the 100th story and having given away $192,000 in the time the program has existed.
We are really excited to share this new website, it was created with a new technology that is starting to be the new way websites are created. It is called a Progressive Web App way of creating things.
It that was created with Gatsbyjs and Reactjs as the frontend. It is a headless/decoupled WordPress CMS backend. We are absolutely loving this new technology stack. The page speeds are incredible and from everything we see this is the future of web development.
We are so proud to have donated this project to this amazing program and propel that we love like the founders, Michelle and Matt Carre and the Carre Group. #sharejoy