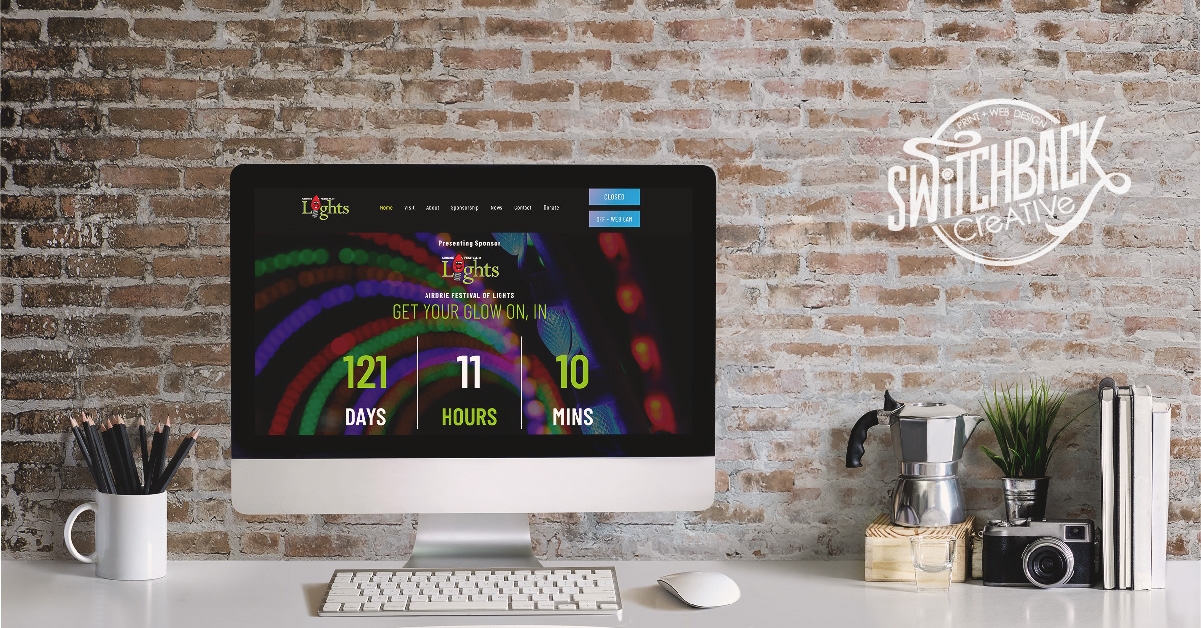 Airdrie Festival of Lights - Website
Website Design/Development, Social Media Graphics
Creating a website for long standing, legendary, yearly event is the best way to test how well you can bring ideas to life. Gathering and understanding what the website would be used for, how it would perform for the people and committee behind the organization was even more essential than usual for this project.
Sponsorship is what keeps Airdrie Festival of Lights alive and well so making sure they were recognized and felt appreciated is critical.  All of the critical information is easy to find and carry's the life and energy of the event. Even special features like the OPEN / CLOSED sign for when the weather is too extreme and the lights only are on without the rest of the festival activities help visitors navigate easily.
We were very proud to work on this staple Airdrie festival. It will be exciting to see as the season nears how everyone uses the website and how it helps drive visitors, sponsors and tourists alike.