Do you have a competitive mindset or are you scared of competition?
November 27, 2017 | Business Journey
By Suzy Rounce
Do you have a competitive mindset in your work? Most likely you do thanks to the gusto it takes to run a business. But, are you scared of your competition at the same time? Why not create a mindset for seeking out competition? Don't just be comfortable with it, but instead be excited about it.
In our dealings with communities, businesses, and other people who do what we do, far too often we see the fear in someone's eyes when they talk about their competitors. We see the beads of sweat on their forehead when a new guy on the scene might take away everything you have worked so hard to create. What would happen if your customers went elsewhere to buy the same product or service that you offer? Would things start to fall a part? That sounds like a horrible way to work and live. What others do is ultimately out of your hands. Why not train yourself to see these situations as opportunities?
Seth Godin, marketing guru, wrote this on his blog in September 2017:
In search of competition
The busiest Indian restaurants in New York City are all within a block or two of each other. Books sell best in bookstores, surrounded by other books, their ostensible competitors.
And it's far easier to sell a technology solution if you're not the only one pioneering the category.
Competition is a signal. It means that you're offering something that's not crazy. Competition gives people reassurance. Competition makes it easier to get your point across. Competition helps us understand that people like us do things like this.
If you have no competition, time to find some." – Seth Godin
---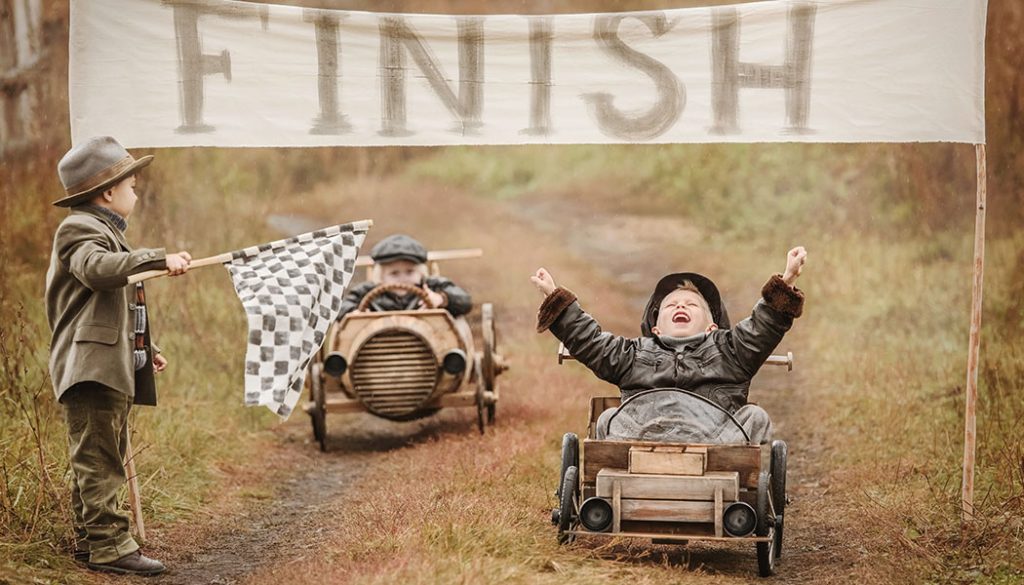 There are many other opportunities that competition present as well. I am reading a book called GRIT, The Power of Passion and Perseverance, and they talk extensively about what makes some people grittier than others. What leads them to success and great results? Answer is… GRIT. The GRIT mindset is to accept challenge as an opportunity to get better. Being gritty means to deliberately search for flaws in themselves and their work and strive to fix them. Then move on to the next flaw and fix it. Competition does that for businesses.
I am not saying that you should be ripping yourself apart and only pointing out the flaws in everything. Flaws aren't the enemy, not trying to be better is the enemy. Competition isn't the enemy, not listening to what you need to adjust is.
"Be so good they can't ignore you!" Steve Martin
Do you have a deliberate practice of seeking to get better, and challenging yourself to improve? Do you have a practiced way of seeing the flaws in your business and being excited to take on the challenge of fixing them? If you don't, maybe it's time to start by asking for constructive criticism and feedback. Ask people you trust to give you honest feedback on what you can do better. What are they confused about? What are their least favourite aspects of your business? Then take a hard look at how you can step up your game to overcome those things, and/or realize that it doesn't really matter to you if you are great at that and move on to something you want to be spectacular at.
The more room you carve out to be better at each detail of your business the more you will welcome competition to illustrate your short comings or to push you to excel more than you thought possible.