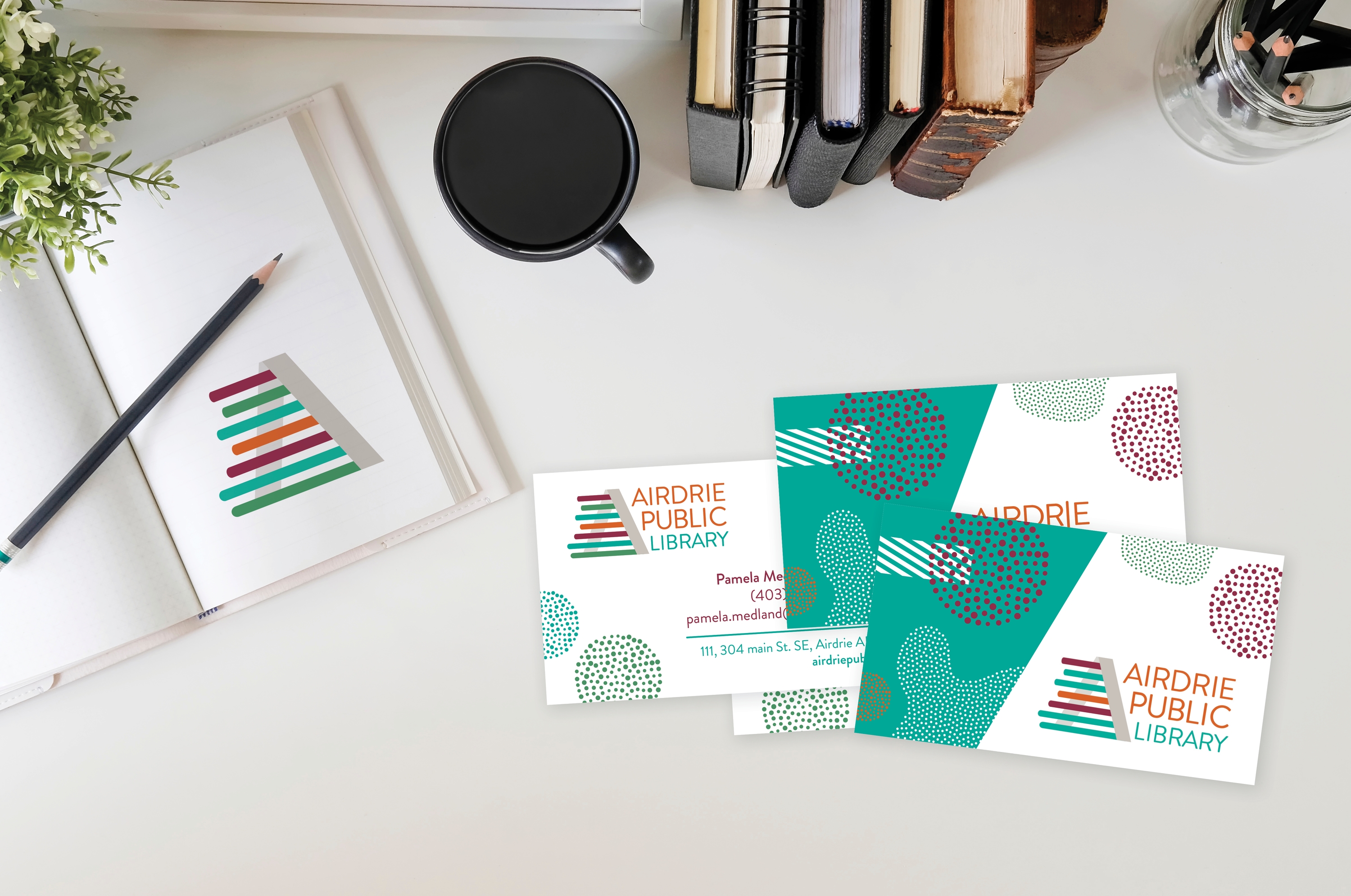 Airdrie Public Library - Branding
Logo Design, Brand Identity, Brand Development & Guidelines, Newsletter Graphics, Social Media Graphics
The Airdrie Public Library was the winner of our 2020 TrailBlazer fund and they needed a big overhaul on their branding. They are embarking on a new building and capital campaign to be part of the Multi-use Facility that will house the library as the gateway to the revitalization of the Airdrie Downtown core. We created this vibrant, fun new branding with them and it sets the stage for everything exciting that is coming with their new facility and the people they serve.
A brand is what people say about you when you aren't in the room. A brand is your story, how you share it and it's the promise you give your members on how you will back it up with action. It's important to set the stage with a new visual cue and back it up with tone, messaging and action so that people understand how you are going to approach things. The library patrons are the Hero of this story! It's not about you, it's about them. You need to prove to them that you understand their pain and that you can help. 
Airdrie Public Library logo was created with so many things in mind but here is the meaning behind the logo: Stylized with a collaborative feel through the horizontal and diagonal lines working together to create a unified mark. With the horizontal lines representing stacks of books or knowledge in a playful and simple way. While the diagonal lines create an "A" that wrap around all the other lines evoking the feeling of gathering and connection. This logo is a strong and memorable mark that will work nicely as the gateway to the revitalization of Airdrie's downtown.
Through the branding discovery the new space and library is described as: collaborative, co-operative, unified, playful and simple, feeling of gathering, connection, gateway to the revitalization of downtown core, welcoming, vibrant and full of energy, evolving, growing, multi-faceted, skill stacking, knowledge based and open to all, clean, and organized.
We can't wait to see all the other elements as they unroll and see what the Library team does with the brand elements over the months and years to come. The library is such a valuable place for our communities so we were happy to help with this legacy project for Airdrie.