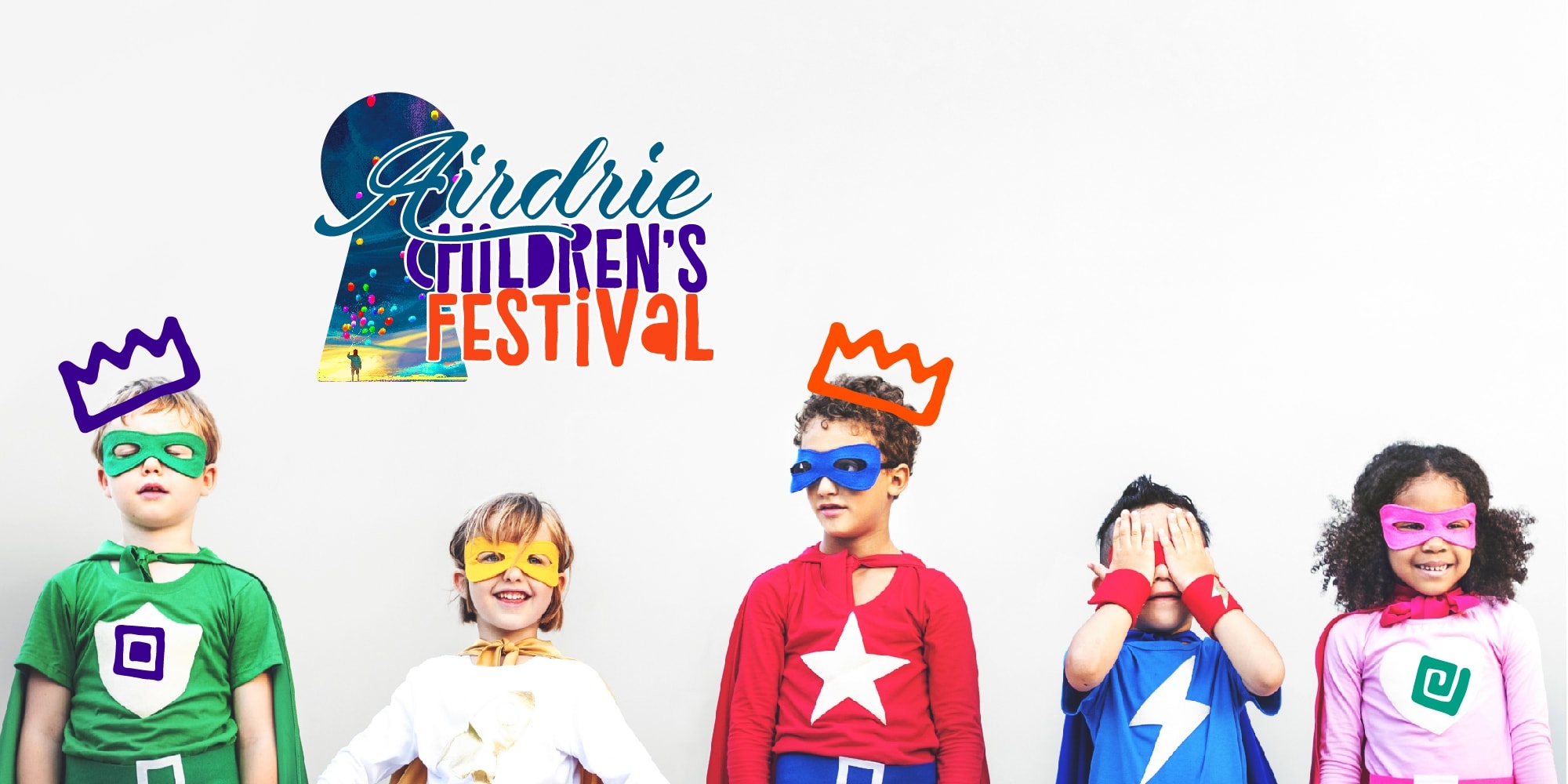 Airdrie Children's Festival - Branding + Logos
Logo Design, Brand Identity, Brand Development & Guidelines, Advertising, Promotional Materials, Website Design/Development, Social Media Graphics, Social Media Advertising, Event Promotion
To Inspire Excellence In Children
We are proud to announce that our 2018 TRAILBLAZER FUND WINNER IS THE AIRDRIE CHILDREN'S FESTIVAL SOCIETY. Their purpose and passion is to enrich the lives of children and to help celebrate our culture of differences with an event in May that will include free entertainment, movie in the park, workshops, inspiration stations, and a children's village.
We were on the look out for a new collaborative relationship that were going to be a great win-win for both parties. We were getting all the background pieces together, when we were approached about a new society that was being put together with a mission to Inspire Excellence In Children. After a compelling pitch from the Chair our new TrailBlazer format seemed to be exactly what they needed to help guide them into their inaugural event.
We have created all of the building blocks needed for this new society and event in Airdrie. Invoking imagination and creativity was the sole goal, along with simple easy to use website user experience.
"We could not be more pleased to be selected as the Trailblazer Award recipient by the Switchback Creative team. Having a creative and professional brand and web presence is so important, especially for us as a new society but what they are giving us is a way more than just a logo and a website. Their generosity with this award provides us with a foundation for success, to get our message out and allows us to do far more than we could ever afford to do on our own. THANK YOU! THANK YOU!" – Pete Lewis, Chair of ACFS