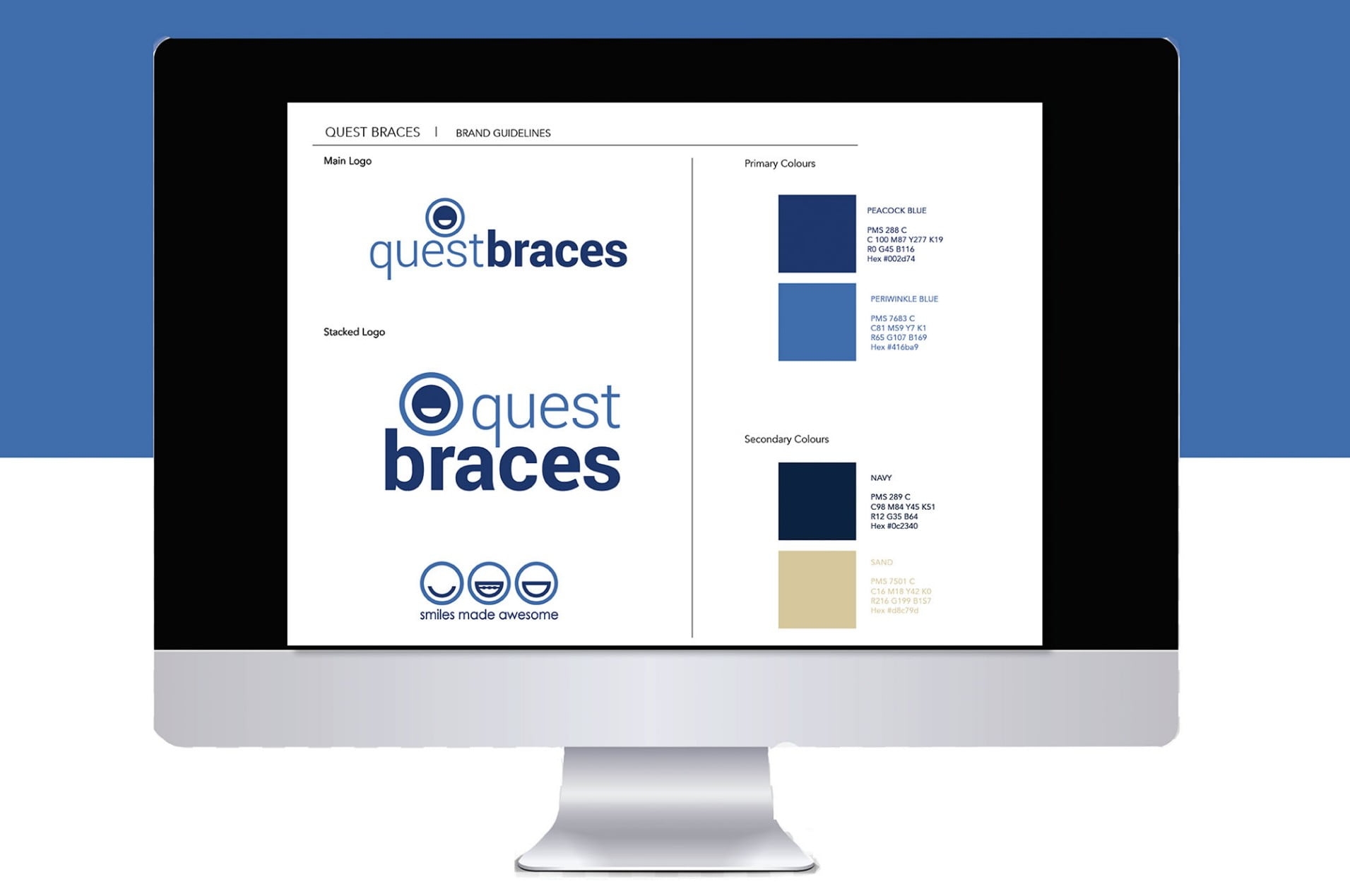 Quest Braces - Branding and Website
Logo Design, Brand Identity, Brand Development & Guidelines, Advertising, Promotional Materials, Website Design/Development, Social Media Graphics
Dr. Mo and the Quest Braces team are long time clients of Switchback, and it was really exciting to help them set the stage for their new office space and business expansion. A name change prompted a new brand development project and all of the juicy goodies that go with it.
First, we are excited to share the new brand established, followed by integrated brand signage on their new building design, as well as across all marketing materials inside and out of the orthodontics office. The brand sets the foundation for all that follows as well as how a space feels and what impression you have of it. Our goal was to keep it calm, friendly and inviting. Quest went above and beyond to add local personalized touches their building including a local mural and local landmark paintings throughout. It made it all very cohesive and unique.
Marketing materials followed and our mission is to continue the tone and personality was clear for next steps. Easy to use forms, simple business cards and clean postcards for promotions. We currently are working on a new website development to match all of the brand work done to date that will support the business for years to come. Stay tuned for that and when you drive by the Quest Brace, Smiles Made Awesome office we hope it makes you smile.