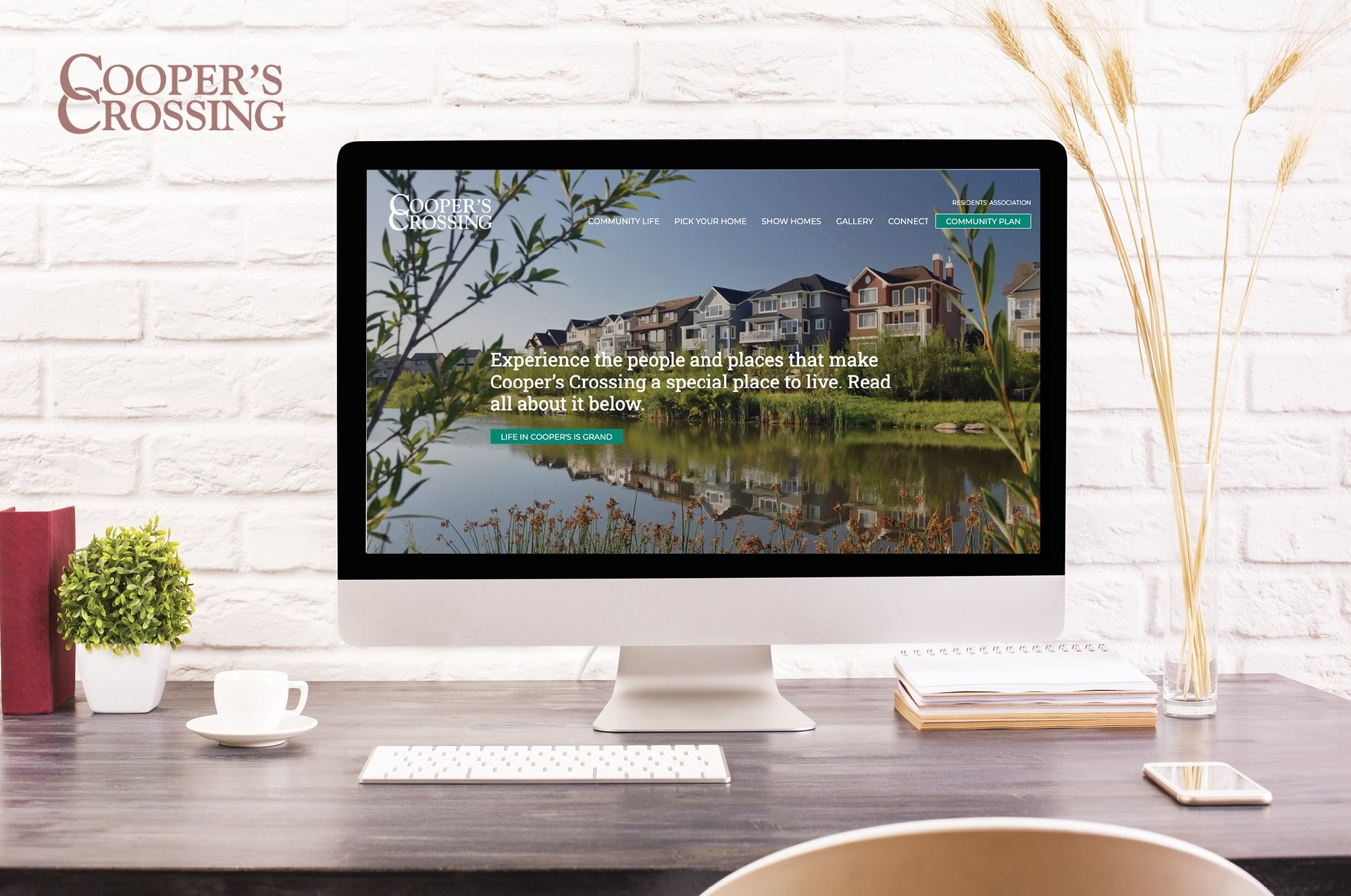 Cooper's Crossing - Website
Website Design/Development, Marketing Messaging
Cooper's Crossing in Airdrie, is an intentionally designed neighbourhood with character-rich homes and unique streetscapes, lush parks, and a network of pathways connecting every corner of the community. This family created and owned luxury community development has been voted Airdrie's Best Community for eight years in a row and it was time for the website to match the beauty of this community.
We had the pleasure of working on their new evolution of their website with the collective vision to create something that showcased the photography of this established neighbourhood, the people, architecture and amenities it has to offer. Sweeping photography, key community features and in-depth functionality for finding a home that is right for your family, were all requirements of a great and practical website.
This custom designed and developed website using Gatsby front-end, and a headless WordPress CMS utilizes modern technology that is lightening fast and easy to update as offerings change. A Pick-your-Home feature by searching by price, builder, size, type all make the User Experience smooth and simple. A Community Plan Map with key highlight points for amenities, shops, pathway systems and other nearby features helps give viewers context for all Cooper's Crossing in Airdrie has to offer.
We were happy to get to work with Alanna of Love From Maria for this initial story based content and flow throughout. We hope the website showcases what it means to live large in a small town. Creating web experiences that rival the actual experience of the community is the way the web should be right now.