Augmented Reality
September 19, 2018
Digital strategies
The endless possibilities of augmented reality are wondrous. Let your creative side out and dream big.
When everyone is living in the present on social media, ephemeral content is gaining traction and there is a push by tech companies to get more users, so why not take advantage of it?
Many social media platforms have now included face filters, also known as AI (artificial intelligence) lenses, which combines the real world and the digital world into this extraordinary mashup. This is fun for everyone; however, the advertising potential for businesses is what we are most excited for.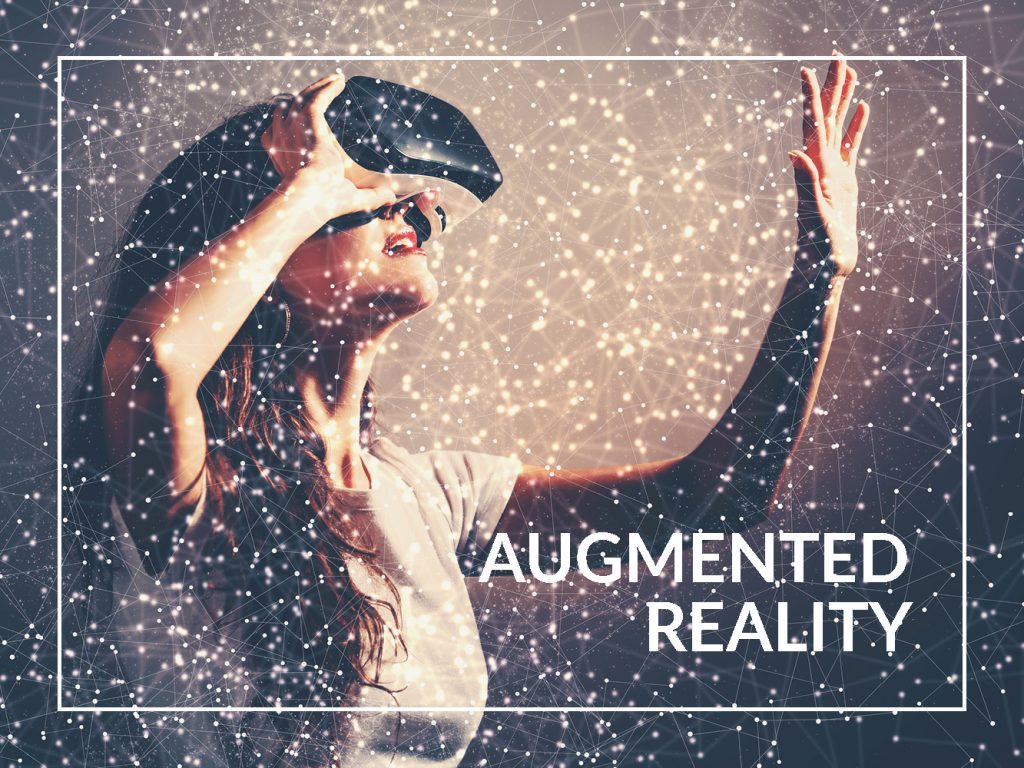 The advertising potential of filters is important for business to learn about. Right now, Snapchat allows users, brands, and public figures to create customizable filters to allow users to "try on" different products or pose with different logos which are set by time and geographic parameters. Considering the number of average daily users on the platforms and the number of those who use filters, the chance of your advertised filter to be used (or at the very least noticed), is pretty high.
These ads can cost a lot for a business, but the reward can be great. I know that some of us smaller business cannot afford to create a filter, however, it does not have to stop there. Filters can also be applied to live videos on Facebook and Instagram Stories. "Live video is more appealing to brand audiences: 80% would rather watch live video from a brand than read a blog, and 82% prefer live video from a brand to social posts." With these kinds of stats, it is hard to say no.
The point of all this for businesses is to increase engagement with your audience and respond to user comments in real time. Augmented reality has changed the way we interact with these platforms and others. The platform acts as a mediator between us and our audience that creates a refreshing and entertaining way to engage, build awareness, and interest in your business.
live videos,
filters,
and shout-outs.
Following these simple tips to elevate your social media will do wonders. Shout-out to your users and leverage user-generated content so your consumers do the work for you. Feature them on your page for giving you a shout-out or sharing your hashtag can be beneficial to your business. This creates a genuine interaction with them that they will appreciate and remember.
There is no harm trying it out! Technology is finally catching up and if anything, you may feel like Iron Man in the process!
Source: Social Media Trends